Download your exclusive sample of "Touched" now!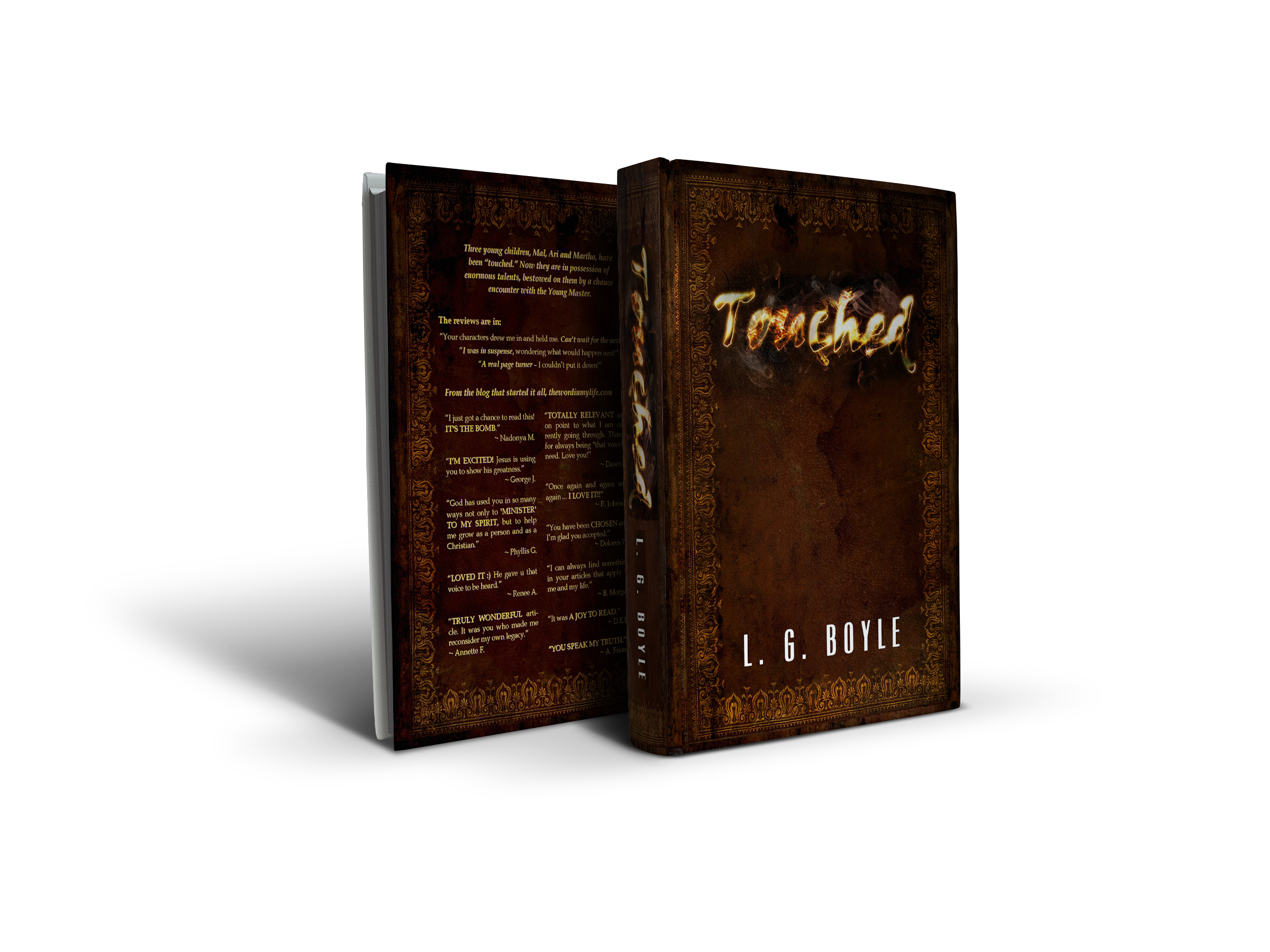 Three young children, Mal, Ari and Martha, have been "touched." Now they are in possession of enormous talents, bestowed on them by a chance encounter with the Young Master.
Here's what readers are already saying about Touched:
"Your characters drew me in and held me. Can't wait for the next one!" Dwight B.
"I was in suspense, wondering what would happen next!" S. Wilson
"A real page turner – I couldn't put it down!" J. Barrington