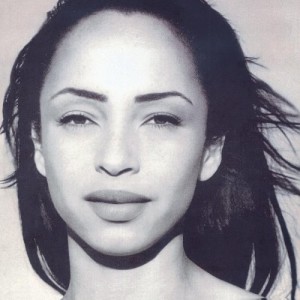 "The beginning of the word of the LORD by Hosea. And the LORD said to Hosea, Go, take unto thee a wife of whoredoms and children of whoredoms: for the land hath committed great whoredom, departing from the LORD." Hosea 1:2 KJV
One area in which God has been dealing with me lately is love. More specifically, as it has to do with forgiveness. Like many people, I struggle in this because I have been hurt, abused and taken advantage of by others. I am damaged. So I admit that in the past, I have loved warily, instead of freely. And I have held grudges so long, I thought I would take them with me to the grave. I could repeat the story of the offense because I had rehearsed it and nursed it. And, it was only causing further damage, not healing me.
See, I had fallen for the lie, the GREAT lie, that love is not supposed to hurt. That it should be as natural as breathing. That if it was from God it would be effortless. That if he was the one for you, your union would be blessed. That love would be easy. The greeting card industry would have us believe that love looks like hearts, bows and flowers. It smells like perfume and potpourri. It tastes like chocolate, wine and maybe even a nice dinner. They would also have us believe that love is random and involuntary – Cupid's bow determines who you love. Therefore, you cannot choose who you love. We've been conditioned to believe that love is a feeling as illustrated by a few recent Facebook posts: "People no longer date – they have sex, then catch feelings." (Sad, but true!) And, "I HATE MEN … never mind – he called." (Funny, also true.) A friend confessed that he felt he loved a girl because they fought like cats and dogs. Those were intense feelings. But as one of my favorite characters said, "Don't confuse quantity of emotion with quality of emotion."
So we have many examples of what love is. But none of these are real, true love. Maybe I don't have all the answers. Maybe I haven't even experienced it … yet. But I know what it is not. Love is not emotion. Feelings are deceitful and fleeting, changing from one moment to the next. Love is not the result of something someone does or doesn't do for us. It is not the result of an action. It is not pristine and sterile, sweet smelling or beautiful. In fact, I submit that true love is sometimes unsavory and ugly. It is not accidental or aimless, but directed and purposeful. Real love is imperfect because we are. It is delivered by damaged people to damaged people.
The prophet Hosea was commanded to take a wife with a shady past. He could not be sure that she would not return to her life of promiscuity. God had not even "saved" her or delivered her from that previous lifestyle. She wasn't a cleaned up version of herself. Gomer was a woman known to sell her body for money. She married the man of God, but she did not change her ways. Then again, it appears that she was not expected to do so. That was never the point.
"Then the LORD said to me, "Go and love your wife again, even though she commits adultery with another lover. This will illustrate that the LORD still loves Israel, even though the people have turned to other gods and love to worship them." Hosea 3:1 NIV
The prophet was ordered to redeem his wife and treat her as if he loved her, not as if she had betrayed him. God wouldn't let his servant give up on her. Gomer was to be an example of God's unfailing love. Real love is active. It doesn't just lay there waiting for a feeling. True love forgives and gives us another chance. Love never fails. Never. We fail in doing all that love requires because we are human. We let our emotions and the situation get the best of us. Our "shouldn'ts" get in the way. I shouldn't forgive them after all they did to me; they hurt me. And we remind ourselves constantly of that pain, holding it as a shield before us so that said person cannot get close enough to do us harm again. But love doesn't remember hurts, nor rehearse them. We fall short in doing all that love requires because we are human. And it ain't easy. I tell you, if we knew everything that real love entails, we wouldn't say to people so carelessly, "I love you," in the same way we declare our love for black walnut ice cream (my personal favorite) or Garrett's cheesy/caramel mixed popcorn.
We even go so far as to not pray for the person who offended us. But that is not the example Jesus provided at the cross. Father forgive them, for they know not what they do. At that moment, Jesus was a victim of the ugliest side of humanity: mob action. Mocked and jeered, flayed and tortured, he interceded for his abusers. And by the way, it is a sin to not pray for others. Yep, per the Apostle Paul. Real love prays for those that spitefully use us, as Jesus instructed. Even as his accusers were putting him to death, he displayed love for his abusers. Crazy, right? (Talk about Stockholm Syndrome!) But real love is crazy. That's agape or godly love. It is determined and persistent and prevailing despite the circumstances. It witnesses the ugly, unsavory, the seedy elements in us all and responds with hope. Love is patient, love is kind. It does not keep a record of wrongs. It bears all things, believes all things, hopes all things, endures ALL things (1 Corinthians 13:4-7). Whew – that's a tall order!
I heard an evangelist testify that during the early part of her marriage, her husband repeatedly beat her for "breakfast, lunch and dinner." She stayed. Loving flawed, damaged people is not easy. And I'm not advocating that anyone stay under such circumstances. Neither did she. The evangelist often said during her testimony: "I'm not telling YOU what to do, I'm just telling you what I did." I couldn't have sat through that for my children's sake, I know. But she did, along with her children. They also witnessed the transformation of that man from an abuser to one who loved his wife wholeheartedly. Had she left, she and her kids would have missed the miracle.
I admit, I do not have a handle on that kind of love. It's scary to contemplate. In it, you have to surrender your right to feel wronged. Wow. The only people I know for sure that I love with that kind of devotion are my children. Oh yeah! Now I get it. We are His children. He loves us unconditionally. And we are to display that kind of love to others, no matter whether it is deserved or how hard it may be. May God help us all.
Be blessed,
Loria