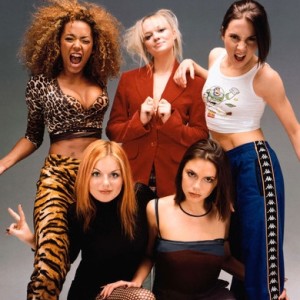 " ...plans to give you the future you hope for." Jeremiah 29:11 
(The Message)

Thou openest thine hand, and satisfiest the desire of every living thing. Psalm 145:16 KJV
So, I'm an admissions advisor – again. In my role, I get to hear some pretty interesting stories, some humorous, some devastating, but all are inspiring. I love my job because I get to change lives and help folks who would not otherwise further their education, do so. It gives them hope. And they give me hope. I dig deep to find out what they really want out of life so I can help them on their path. They say what they want their future to be. There's something so powerful in saying and writing down what you want. I learned that from a friend a long time ago. But the Bible speaks of it, too: We can cause things to happen when we speak (Mark 11:24).
Last night it occurred to me that I haven't done much, – lately, it seems – to give voice to my dreams. I used to be a big advocate of writing it down. I can look back in my journals and see that the things I've prayed about and written down have come to pass. And I thought of my favorite scripture, the one that kept me going when things in my life looked so very bleak. "For I know the plans I have concerning you …." Jeremiah 29:11 gave me something to look forward to, a reason to get up in the morning. I was comforted knowing that even as I sat in the midst of my mess, God had a plan. Even as I write this, I get teary eyed. That scripture is not just a cliché for me. It's alive, as God's word should be. I know, to paraphrase President Obama, because I've lived it. I've seen Him bring this scripture to life, breathe into and embody His Word so that it fleshed out and became real.
Continuing in that vein, I began to wonder and ask myself: What do you really want? Is it to love a certain person? Or work a certain job? At the end of your journey, what will you have others speak about you? That you lived a good, full life and followed your dreams? And what of your children – will they be able to say that you never gave up, unequivocally, and that you didn't stop until you literally dropped? What's really important? What will you have your ending be?
Oh! And then I began to dream. I visualized and wrote it down. Write THAT vision, Loria! Don't let it escape. This is a revelation that is life changing because instead of counseling others on their life's path, I now get to turn it around and use the same techniques on me. And here's another thing – I don't think God can give you what you want until you know what you want. The Bible says of such people (who are double-minded) that they are unstable in all their ways, let them not think they shall receive anything from the Lord. So you have to be focused, and aimed at a target, like an arrow. Writing and speaking your dreams does that.
A childhood friend from the old neighborhood recently visited my sister and me. When told of my book, she said to me, "You always said you would write a book!" The funny thing is, I don't remember my dream going back that far but obviously, I began speaking that thing into existence a long time ago. And then I wrote it down. And here I am today, a blogger and a writer. I'm actually working on my sophomore novel in the Touched series. All I can say is – it will be EPIC! I love how it's turning out and I'm working on a great ending. But meanwhile, today, God has turned my attention inward and caused me to reflect on what my life's end will be. I want that to be good, too! So I'd better get to writing …
Be blessed,
Loria