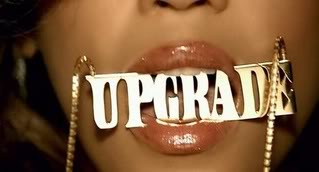 "So we do not lose heart. Though our outer self is wasting away, our inner self is being renewed day by day."
2 Corinthians 4:16
As my birthday loomed before me, a certain television show from my childhood repeatedly came to mind: James at 15. All I can truly recall of the show is its title. I even Googled it to make sure it wasn't just a figment of my imagination. Sure enough, there it was. Three of the main characters (I'm assuming) came up in many pictures, including the obligatory token black character. But none of them rang a bell or stirred up any memories. Still, I couldn't get that title out of my head. Why couldn't I get it out of my mind? Then it occurred to me … James at fifteen … without the n. Fiftee … Loria at fiftee … no "n." Wow.
In typical womanly fashion, I have remained at a playful "39 and holding" state for quite some time. Indeed, for some, my actual age may come as a surprise. But it's the best surprise and has been the most fun to pull off – what woman wouldn't want to pass for younger? So while I've enjoyed my time of shaving off a decade, I thought that now would be a good time to retire from the game. Besides, my main reason for not turning over – not having a big 40th celebration because I was in the throes of divorce – is no longer valid. My children, bless them, managed to make that dream a reality by arranging a beautiful, intimate dinner with close friends. Even still, I was not yet ready to make that leap, until I determined I would repackage the event to make the transition easier. I've decided to think of myself as being upgraded instead of getting older. A newer, better version of myself has been uploaded. Loria 5.0 (five point oh)! I do like the sound of that!
And it's true, for right now I am the very best version of myself. I'm pursuing my dreams in a way I never have before. I'm living a life, at last, which is true to my calling and gifts. My relationship with, and my dependence on God grows daily, as does my peace. And although, at times, my life seems like it is in a constant state of upheaval, it feels now like I'm settling into it. It's resting easier on my shoulders. Like I've truly grown up after all this time. I feel matured and seasoned. Tried and tested. Built to handle more than the previous, flawed versions of myself. Past errors have been taken into account, creating a version that is stronger and more resilient. The resulting version is learning to love and accept herself; to be beautiful and accomplished in the skin that she is in and not wait for "one day" anymore. That day is now here. Finally.
"O God, from my youth you have taught me, and I still proclaim your wondrous deeds. So even to old age and gray hairs, O God, do not forsake me, until I proclaim your might to another generation, your power to all those to come." Psalm 71:17-18
Be blessed,
Loria